Posted Friday, September 16/05 in Mods & Tests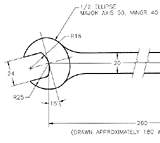 Last updated December 2009
Note: see also 50+ vehicle modifications for better MPG.
Modifications done to the car, plus tools & resources used in the quest for greater efficiency:

Aerodynamics
Transmission & engine
Intake
Other
tire pressure 38 psi (front) 36 (rear); boosted to 48/46 Feb/06; again to 52/48 fall/06 - tested


aftermarket cruise control (only used for testing, or on flat roads)


new brake calipers (on Firefly #1 - the old ones were dragging slightly & replacement noticeably improved rolling resistance)


daytime running lights switch - so I can turn them off on a divided freeway, where DRL's safety contribution is lowest. (It's highest on undivided highways where there's an oncoming overtaking hazard, and where other cars are approaching your path at right angles - e.g. urban driving).


engine kill switch (to keep the ScanGauge alive if the engine is stopped while at rest or coasting)
Tools
a good tire pressure gauge



Accessing the brain trust at EcoModder.com


Books: Road Vehicle Aerodynamic Design by RH Barnard; Aerodynamics of Road Vehicles edited by Wolf-Heinrich Hucho
Future mods ...
lowered ride height


custom, taller 5th gear


shaped tire deflectors/fairings


front wheel skirts


photovoltaic solar 12 volt assist


electric drive hybridization


experiment with increased EGR
Note: see also 50+ vehicle modifications for better MPG.