Posted Sunday, October 2/05 in Driving efficiently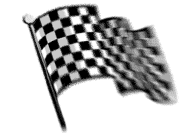 For those of you who are watching (i.e. me), it would appear I've finally beaten the elusive Canadian hwy fuel economy rating.
My most recent highway trip (249 km) returned 69 mpg (IMP), 4.1 L/100 km, 57.4 mpg (US).
No. Please. Hold the applause. It's not like I just took the checkered flag.
Or is it?
You have to wonder at my motivation for constantly putting my economy numbers under the microscope like this.
Is it penny-pinching?
I'll admit saving money was a factor in going from the Accord to the Firefly. The old Honda was costing me about $800 a year in maintainance and repairs, and I figured (correctly, so far) that the newer, smaller car would cut down those expenses.
But I've probably already spent more money improving the Firefly's efficiency than I'll realistically get back.
It wasn't just my Olympian driving technique that vaulted me over the line on the last fill-up. More likely it was the new front brake calipers I installed recently (the old ones were dragging a little).
Those brake calipers cost $142 for the pair, and if I attribute a generous 5% improvement in fuel economy to the repair, at $1/L I will have to drive, um (fires up Excel...), about 61,739 km to recoup the investment.
So I won't even bother to figure out the return on investment for the K&N air filter, synthetic lubricants, platinum spark plugs and new distributor cap.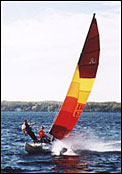 No, it's not just for the money.
I calculate fuel consumption on each tank of gas because it's a challenge. It's a high performance activity; a technical skill; a game, like GT4 and sailboat racing.
In my university days, I took a number of car racing courses. All of which boiled down to: "how to apply a few rules of physics to your driving technique in order to squeeze the maximum possible speed from a given radius, without skidding off into the weeds." The feedback was hearing the tires sing just the right song through the curves, and out-pacing other drivers in identical cars.
Economy driving is just a different kind of performance driving: "how to apply a few rules of physics to your driving technique in order to squeeze the maximum possible distance from a given amount of fuel." The feedback is the numbers at each fill-up, and (hopefully) beating the ratings. Plus the satisfaction of knowing it's much easier on the machinery, the environment, and the wallet (if you don't go overboard with efficiency mods).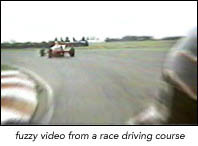 It doesn't have the instant gratification of screaming through the curves (if only I had a trip computer), but it's not going to cost me my licence either. Driving at the limit of grip is something safely done on the track, but driving efficiently is a game you can play anywhere, all the time.
Next post: I start reviewing specific techniques of driving efficiently, from a video I produced when I was an instructor for Young Drivers of Canada (that's another story).
But for now... where's that winners' podium?